Nancy Eiseman Group – New to Ravelry – 25% off Dots & Knots pattern for KAL all of May 2017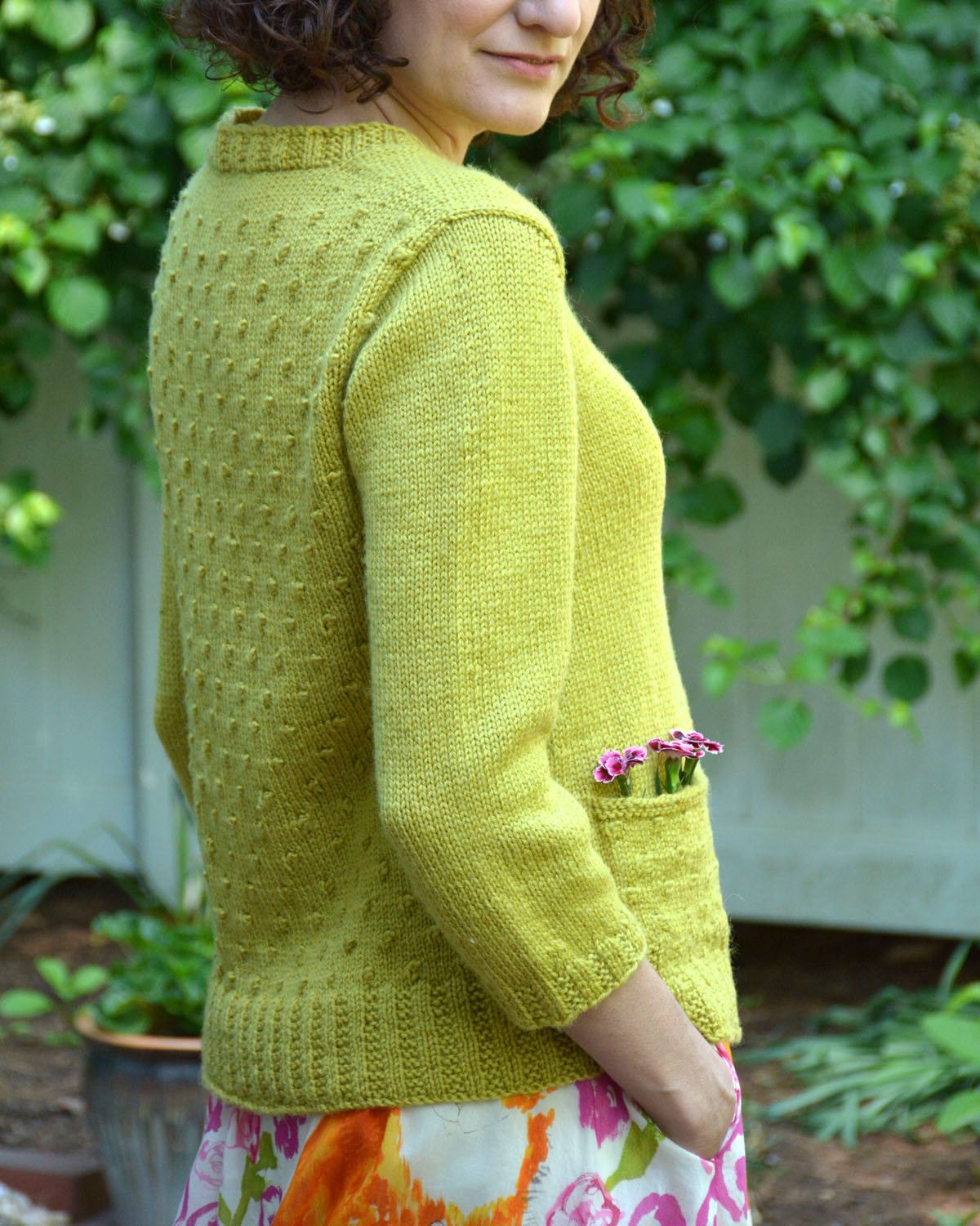 Last week I received a Ravelry note from a knitter asking me if I might be interested in starting a "Nancy Eiseman" group on Ravelry.  She and a friend were planning a two person KAl of the Dots & Knots Cardigan and they were interested in joining my group. For years I have been thinking that I need a Ravelry group and this lovely knitter gave me the push that I needed. The group is now officially on Ravelry!
I opened a KAL for the Dots & Knots Cardigan on the Nancy Eiseman Ravelry Group. To celebrate and to kick-off the KAL, I am offering a 25% discount on the Dots and Knots Cardigan for the month of May (2017). Please use coupon code DOTS25.
By the way, the Dots & Knots pattern includes directions for both long sleeves, and 3/4 length sleeves. It works well in a variety of fibers including cotton and wool, so it can be a great winter or summer sweater – you decide. It is worked top down and in one piece.
I hope you will join the group and the KAL which will be open until the end of the year.